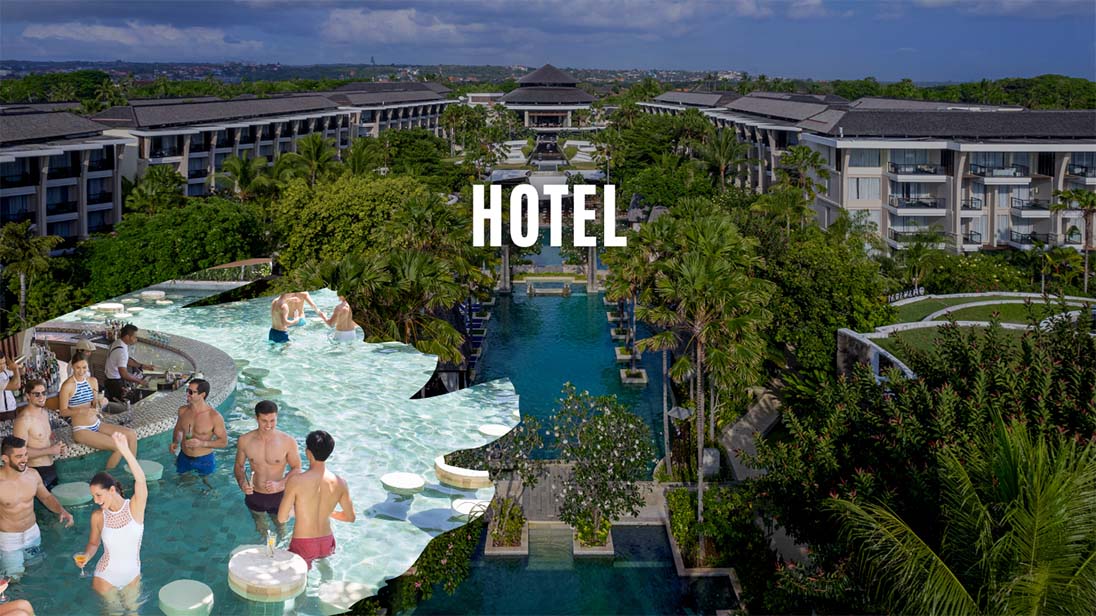 Sofitel Bali Nusa Dua Beach Resort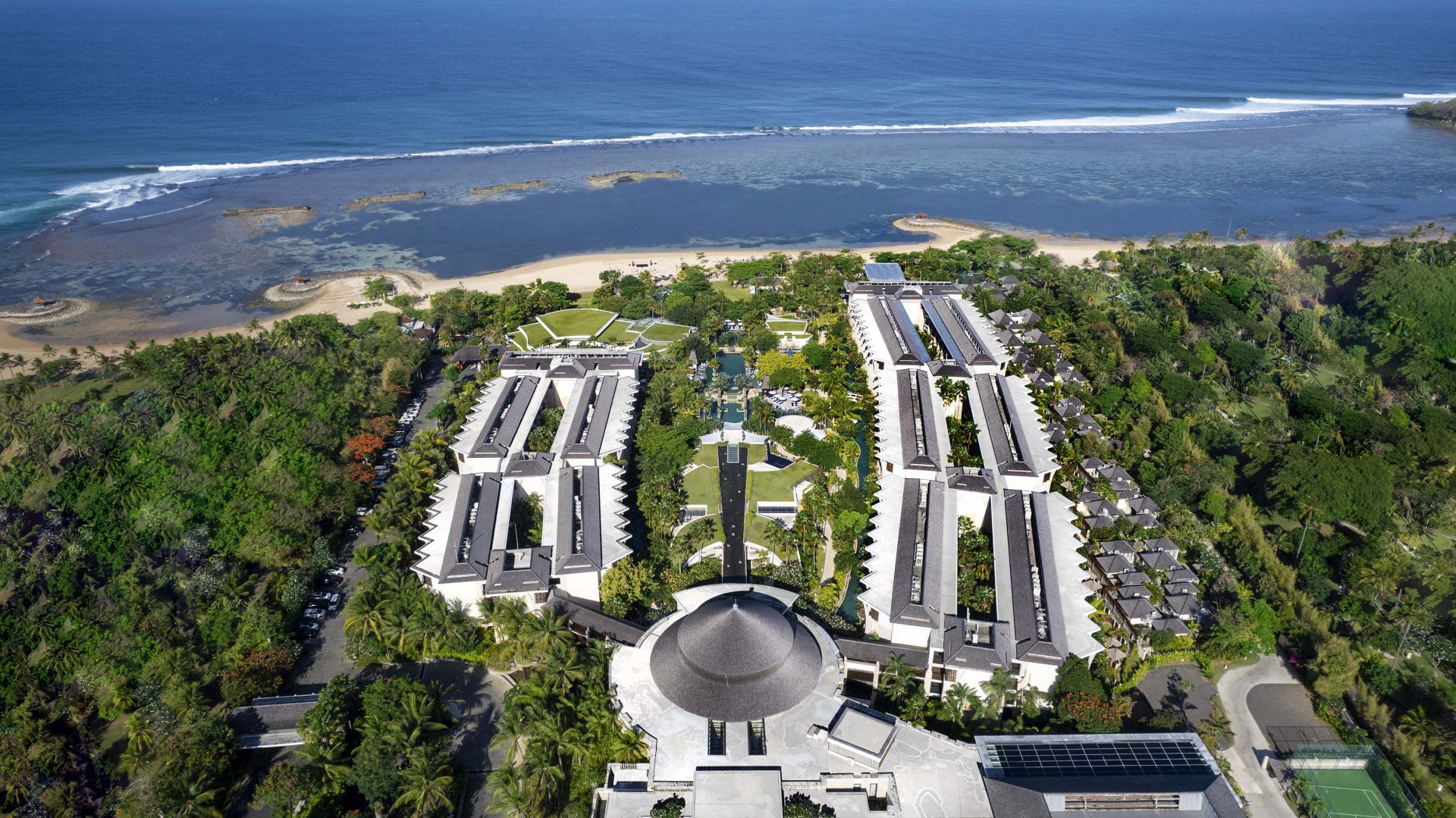 A French-inspired five-star luxury beachfront getaway with lagoon pools, tropical gardens, elegant-modern design, various wellness activities and authentic Balinese charm.
Bali Luxury Beachfront Getaway
Sofitel Bali Nusa Dua Beach Resort is a french-inspired luxury 5-star beachfront resort with tropical gardens and sophisticated, modern architecture. Part of the MyResorts program featuring exclusive experiences for ALL members, it offers 413 rooms including 39 suites and villas with complete resort facilities: 3 restaurants, 2 bars, SoFIT, SoSPA, outdoor and indoor kids club and 12 function rooms including a Grand Ballroom and a Beachfront Ballroom.
Quietly located within the enclave of Bali's famous southern peninsula, Sofitel Bali Nusa Dua Beach Resort is a magnificient 5-star beach resort within close reach to Bali's tranquil and serene eastern coastline of Nusa Dua. Nusa Dua is home to Bali Nusa Dua Theatre, the Bali National Golf Club, and the Bali Collection shopping, dining and entertainment centre. It is a 10 minute drive from the airport and a short-drive North to the water sport coastal area of Tanjung Benoa.
This luxury beach resort is located within the exclusive resort area in Nusa Dua, Bali with a stunning sunrise, pristine beach, and a beachside pathway stretched over 7 km, perfect for morning walks or a cycling tour.
Room rates are subject to change with OR without notice based on market demand and supply.
Participants could book directly by email to the hotel team in Reservation by Downloading and printing the Hotel Reservation form. Complete the requested information and send back filled out form to H9078-RE2@sofitel.com ; H9078-RM1@sofitel.com
PLEASE MARK YOUR CALENDAR FOR OUR JOINT ANNUAL CONFERENCE 2023, DON'T MISS IT!
Download and print Manual Registration. Complete the requested information and send back filled out form to info@eastwestln.com